Established in November 1994 in Tianjin China and collaborated with Japanese company "Nakamura Bussan KK" in February 1998, our factory Sung Jin has currently 748 employeers in 22,000m2 area
Before the production is commenced, we study and investigate the product thoroughly with our various laboratory equipments.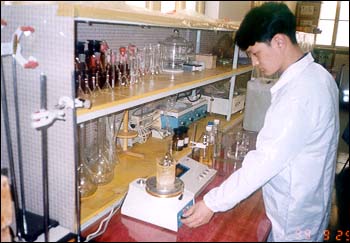 This Place is one of the busiest division in our factory to fufill the various requirements of customers rapidly.
It is also important to make samples exactly according to the customer's requirement since the samples made for presentation to the customer will be the basis of production later on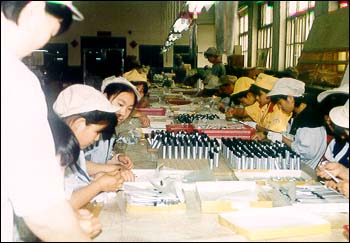 Go to Factory Map
Q.C. Division
Even though there are supervisors for Q.C. in each section of production line, we have made Q.C. team right under the control of president. They inspect the finally packed products randomly and the products should be returnde to the workers unless it is passed this final inspection.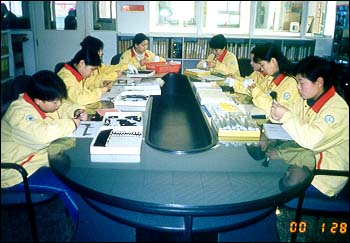 Go to Factory Map
Production Division
There are a lot of works in this division. It consists of 9 sections and each section consists of 60 workers. Among these 60 workers, 3 workers are inspectors and they only do inspect products which are being made by their workers.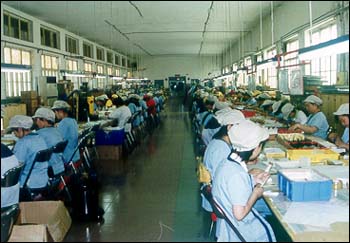 Go to Factory Map
Assembly
One of the skillful work is tying the hair to make the double domed blush head by the workers trained specially. We do make beautiful brushes for Estee Lauder, Lancome, Chanel and Christian Dior with this tied dome assembly.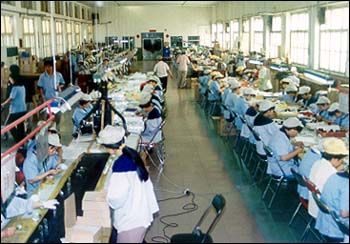 Go to Factory Map
Sponge welding
In order to make the sponge tip applicator for the eye make up, we use the heat welding machine. Sponge material is died cut by welding machine with the glued flexor between.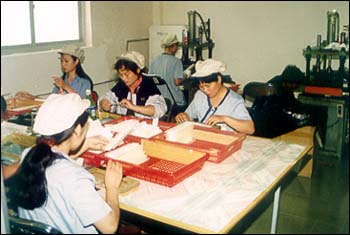 Injection Division
With 12 injection machines, mold temperature controller, automatic crusher and tumbler mixer, we are injection all kinds of plastic molding products.
We have 600 different molds in this room and if is moved speedily by hopper loader for the injection.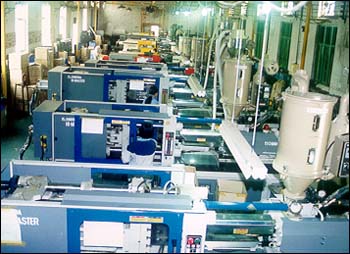 Go to Factory Map
Wood Division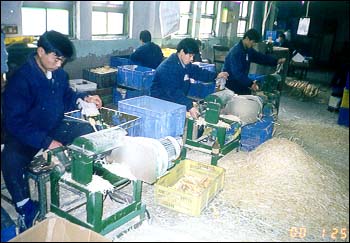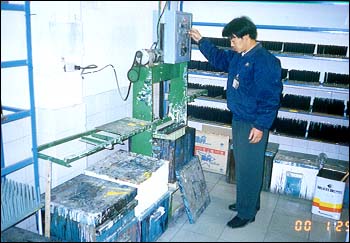 Go to Factory Map
Metal Division
Raw aluminum plate is shaped by the power pressing machine and polished.
After polishing, it is anodized for color. All the process to make metal products like metal cap, automatic pencil and brush ferrules are made in one place.
For anodizing process, we have equipped water purifier and air purifier which are permitted by strict Chinese government.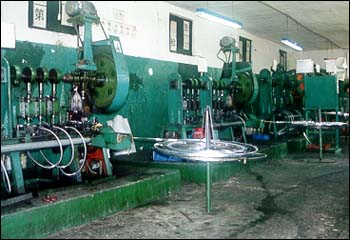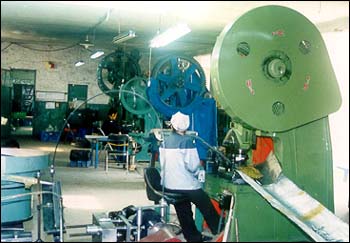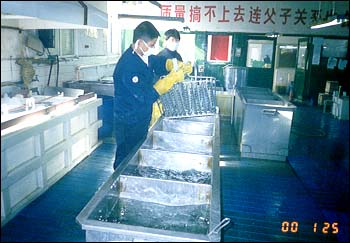 Tooling Division
We are very proud of the high technique of our tool shop. From designing by Auto cad to completing the mold, all is controlled by our skillful engineers who are trained in Korea.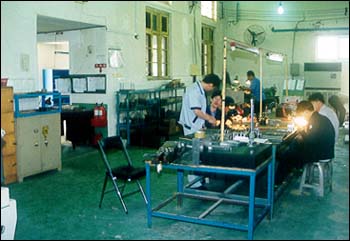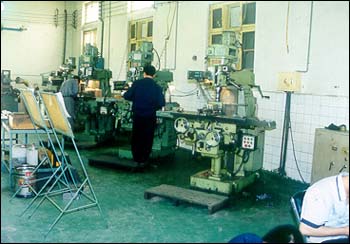 Go to Factory Map
Hot stamping Division
With manual and automatic hot stamping machines, we print customer's brand name on the products.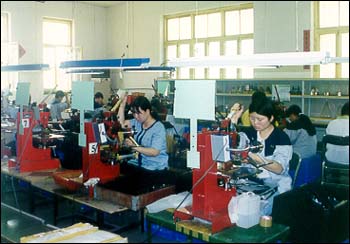 Go to Factory Map
Silk screening
Most of metal products have printing by silk screening and this silk screening room shoud be very neat in order to avoid any defect due to dust.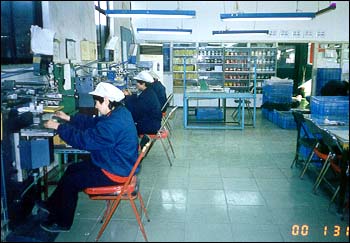 Go to Factory Map
Hair Dressing
We have the employeers from northen China who are specialized in hair dressing. For the high grade brush head, the process of hair dressing is essential.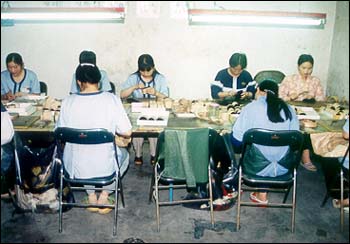 Go to Factory Map
Hair Dyeing
We have equipped the facility for hair dyeing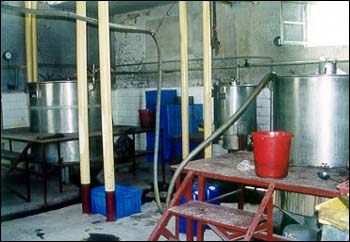 Go to Factory Map
PVC Pouch Division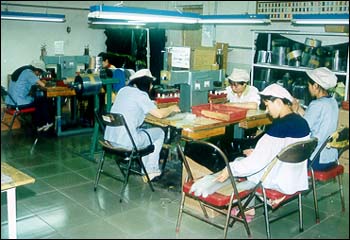 Go to Factory Map
Sterilization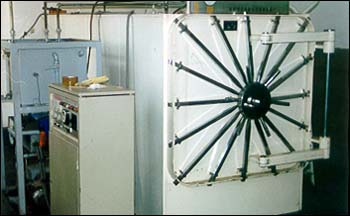 Go to Factory Map
---